Kathleen Dean Moore
Author | Moral Philosopher | Environmental Advocate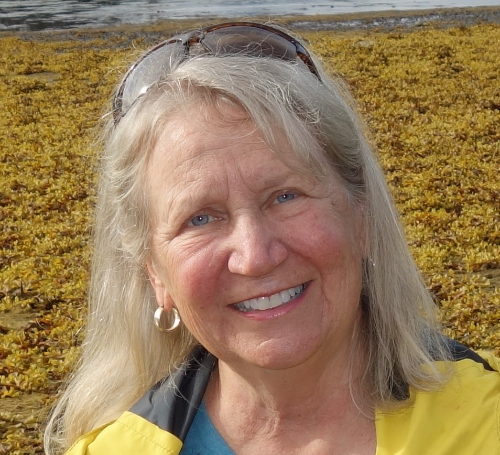 Award-winning author or co-editor of a dozen books about our cultural and moral relation to the wild, reeling world. Distinguished Philosophy Professor Emerita at Oregon State University. Public advocate for climate justice and ecological thriving.
Mark your calendar for MUSIC FOR A SILENT SPRING, a live concert featuring Kathleen and pianist Rachelle McCabe. February 11, 3 pm, Corvallis Public Library, FREE.
For a world that has lost almost half its songbirds, Corvallis-OSU Piano International presents a Wider Visions concert, "Music for a Silent 'Spring." In a performance that is both celebration and elegy, pianist Rachelle McCabe and writer Kathleen Dean Moore weave musical performance and the spoken word in a call to defend Earth's wild music. The program includes compositions by Chopin, Bach, Sibelius, and others, with essays about albatross and sapsuckers, courage and hope. Q and A will follow.
Hear Kathleen and her colleague Michael P. Nelson answer questions about their recent article, "A Philosopher's Apology to the World," on the WPKN radio interview show, Dig Deep. https://soundcloud.com/wpkn895/professors-michael-paul-nelson-kathleen-dean-moore 
Here's our argument: We believe that much of western European philosophy, from ancient Greece to the present, has gone catastrophically wrong, pushing a worldview that justifies practices that will be seen in the future as unthinkably evil. Primary among these are the profit-driven rape and pillage of the planet, and the consequent immiseration of the people.